Modifying the QuoteWerks Document Open screen grid columns (pre v5.2)
This can be achieved by modifying your User.ini file settings in the OpenWindowGridSettings section.
Firstly, identify the name of your User.ini file by opening the Tools menu | My Preferences screen; you will find the ini file name at the bottom left: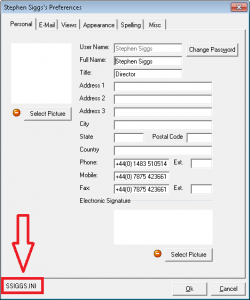 Next, CLOSE QUOTEWERKS and locate the INI file which will be in the QuoteWerks directory of your server (or local PC for remote or stand-alone systems):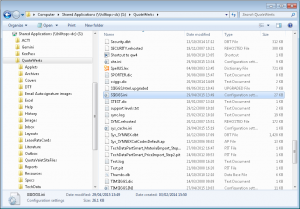 Open the INI file in Notepad (or similar text editing software) and locate the OpenWindowGridSettings section: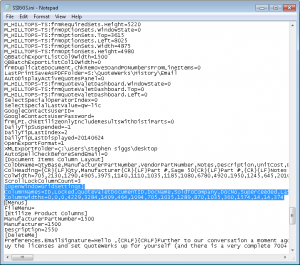 As an example, I want to add the SoldToContact name to the grid next to the SoldToCompany name. Within the ColumnNames list, I add the column name followed by a comma – "SoldToContact,":

The ColumnNames list and ColumnWidths list must contain the same number of comma separated values. I have added the column in the 6th column position, so I also add a Width value in the 6th position:

Now START QUOTEWERKS and when you use the Document Open screen, the column that you have added will appear on the screen.
Please note that if you would like an even more flexible search facility for QuoteWerks Document, then there is also our ConnectIt-Workflow product and the 'Document Open' module. You can get more details here or contact us for information.