User is already logged into QuoteWerks message
This is a fairly rare issue when working with newer versions of QuoteWerks, but it can be very frustrating when it does occur! The issue may occur if a User's system crashed or they switched off their PC without first logging out of QuoteWerks and requires you to manually delete the ".lck" file associated with the User.
To identify which ".lck" file the Users login relates to open the QuoteWerks Medic Utility and click the Users button to see a list of logged in Users (in the screenshot example my ".lck" file is 2.lck).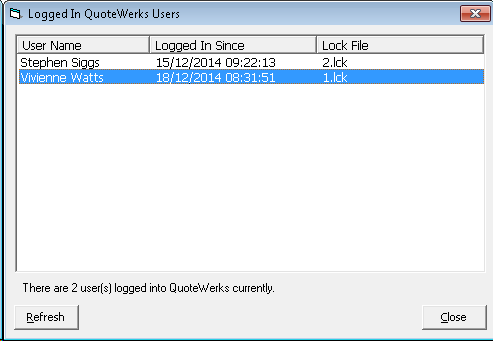 Then, go to the QuoteWerks directory on your server and delete the file. Once the file is deleted then the User should be able to log in ok again.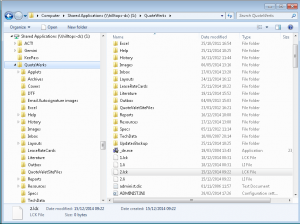 Please note that if when deleting the ".lck" file you get an error about the file being locked, then you may need to reboot the server in order to remove the lock. (More details see the QuoteWerks Knowledgebase Article here.)